So today I met with Dozier and Conrad (From AlabamaDrift.com) at Moe's for lunch. After talking with Dozier and mentioning my front bumper being cracked. I still wanting to fix it, he offered to help me out with repairing it (Since he's skilled with fiberglass and worked with resin before and I've never touched it). Needless to say, we met up with my buddy Pat (Who had my bumper in his basement). Then we got to work, as you can see from what's posted below.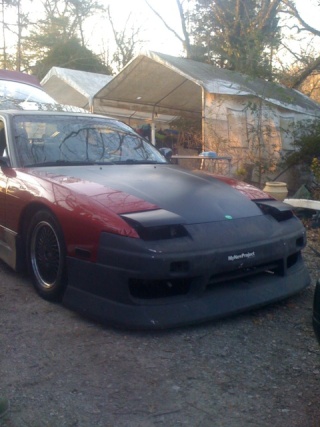 So clean, that was until every day driving in Birmingham and some of Georgia's shitty back roads killed it with steep angles and pot-holes.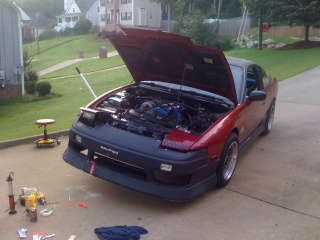 First time me and Pat spent all night stitching it up.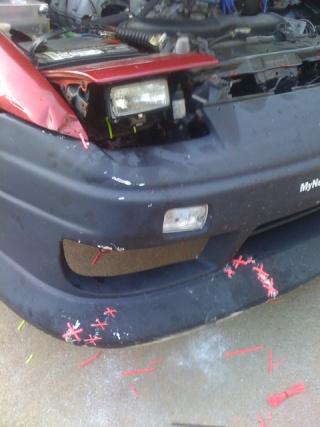 So drift sexy with pink zip ties!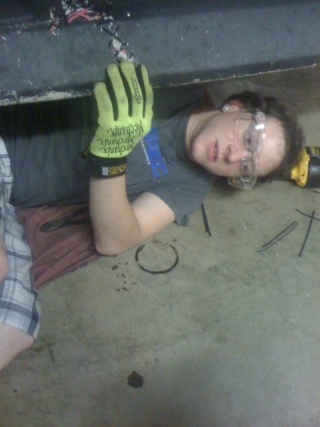 Second time me and Pat restitched it after hitting a chunk of concrete that some kids in my neighbor hood flipped over from around a manhole.
Dozier helping me out and coaching me on my first time using fiberglass mat and resin.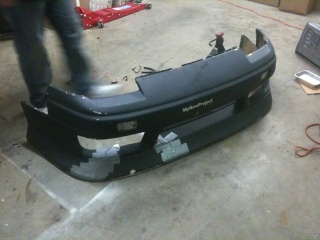 We taped the outside of it to hold it together.
Started with just the bottom under lip first to hold it together before we started the rest of it.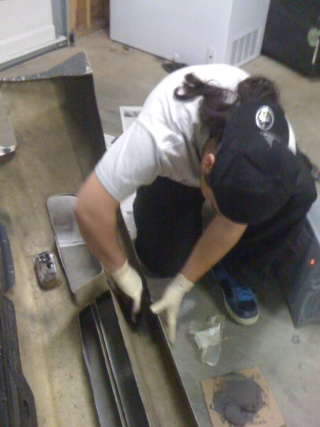 Me applying the Bondo "jelly" resin. (Dat I gotz fo fwee)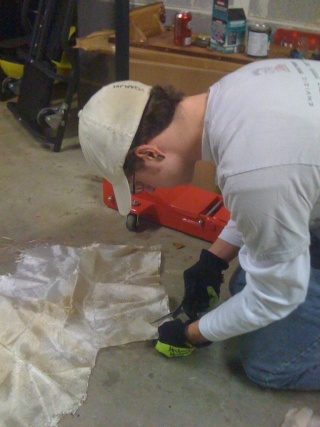 Pat cutting off strips of fiberglass mat for me.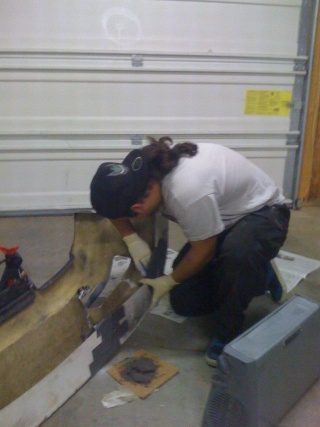 Adding more fiberglass strips and pressing them down and into the resin
First coat. We ran out of hardener for the resin and were running low on resin (1lb 3oz can) anyway.

_________________
S13 - Hatch - DD Baby
S13 - Vert - (Totaled) $Parting out$
S13 - Coupe - (Shell) Track Slut/Resurrction of the Vert
S13 - Coupe - (Shell) Trading for DA1
DA1 - Hatch - Soon to be DD MPG

The Internet: where men are men, women are men, and children are FBI agents